Pacific Northwest Shell Club
Founded in 1960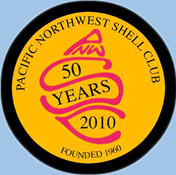 Now 62 Years!
Welcome to the website of
the Pacific Northwest Shell Club
We are a non-profit organization based in Seattle, Washington, U.S.A. The majority of our members reside between Vancouver, WA and Vancouver, BC, but we have members scattered throughout the Pacific Northwest and around the globe. The club has been in existence since 1960. While we focus on shells, we have an interest in all marine life.
All material posted on this site may be used for educational or non-commercial use provided this web site is duly credited as being the source of the material. Copyright of all images remains with the originator. For the use of photos, please request permission through one of the contact listings.
Citation:
Pacific Northwest Shell Club, www.PNWSC.org
The Pacific Northwest Shell Club extends a huge thank you to Raymond Bily for hosting our website.
This page last revised: 6-26-2023